Uganda is a country for many and it manages to always seduce and fascinate. It is home to some great wildlife experiences one can ever imagine, has diverse culture, and is impressive. The pulsating and colorful composition of lush jungles, savanna areas teeming with wildlife, and other attractions that can be embedded in safaris are experienced in very different options like luxury travel, round trips, volunteering work, but the greatest of all is backpacking in Uganda.
A round trip in Uganda has several highlights. How to travel, when and where to start is up to the traveler, his or her interests, and temperament. Do you want wildlife safaris, to sit in the forest with a family of mountain gorillas, explore the city, stay with locals, Nightlife, culture, hike to the topmost point in Uganda?, there is a lot to see and a lot to know when planning a backpacking trip to Uganda.
Backpacking experiences are more engaging than any other type of travel and are great for bonding and understanding the destination. Yes, it is an amazing adventure but also a challenging one. Being in a country away from home, where you know no one, where GPS Locating is not effective, navigation to places on your own, what and where to eat, and sketchy internet. Uganda is a primitive destination, not expensive, has many off-the-beaten-track destinations that are worth the backpacking effort.
Backpacking in Uganda has become a mainstream form of travel/tourism after several years of seeing it as a marginal form of travel undertaken through necessity.
There is so much to keep any traveler busy while in Uganda, and here is what one should know about the key thing that makes travel while backpacking in Uganda.
Moving around/Transport
Uganda's transport sector is not organized as in Europe just like most of Africa, chaos entails the public transport sector, but using it is one way to make your dollars last. Famous means around the capital Kampala are Matatus (white minibuses), Boda Bodas (motorcycle taxis), and public buses to the countryside. They have parks/yards, and stages where they can be found.
For travelers to countryside attractions like Queen Elizabeth, Murchison Falls, Kidepo Valley, Kibale Forest, Mgahinga Gorilla, Bwindi Impenetrable and, Lake Mburo National Parks among others. You will need a bus that will take you to the nearest town where you can devise means to the attraction, for example, Masindi for Murchison Falls, Kasese and Katunguru town for Queen Elizabeth National park, Fort Portal for Kibale forest, among others.
In the city, there are some organized transport providers like private special hire, Uber taxi, and Safe Boda and Uber boda for motorcycle taxis. Some hostels and hotels have some trusted riders and drivers that take their guests around so you can always ask at the receptions if they can get you one. Motorcycle taxis are not for the faint-hearted as they ride at breakneck speed, through the city traffic but they are the quickest way to get through from point A to B and they are an adventure.
Public buses to the upcountry are always between 15-20 USD depending on which region of the country you are going to. Using these can be cheap, however, it is expensive in terms of convenience because they have specific stops, and their routes are on the main road, so this means you have to get other means to get to the accommodation facility or ways on how to do game drives.
You can hire Uganda Wildlife Authority's open Vehicles at savanna parks to do game drives, get a transport provider for round trips around, or endure the challenges of the public means.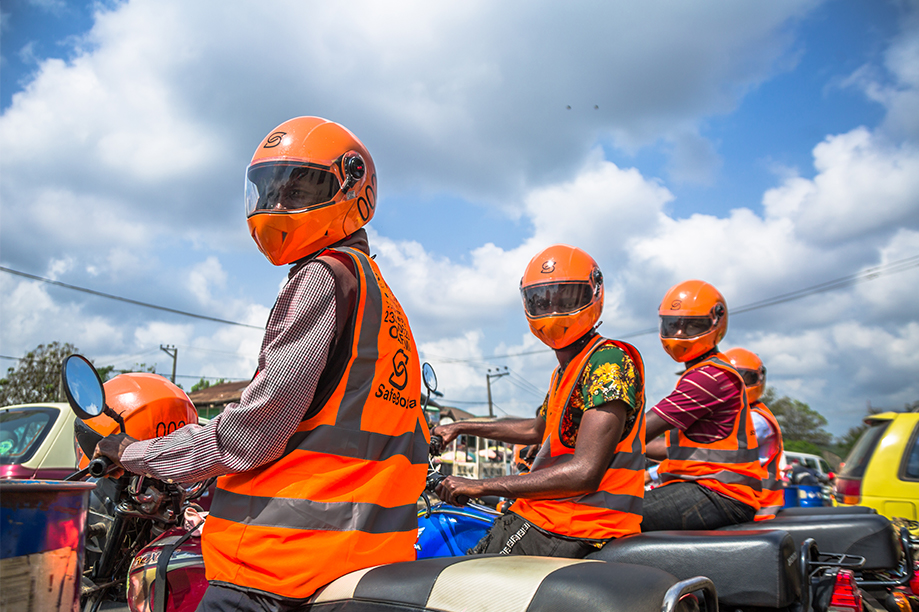 Where to sleep and food
Every touristic part in Uganda (and the non-touristic) has several accommodations at different budget levels from camping grounds, hostels, and budget lodges from as low as 12 USD for a dorm/bed with no breakfast or 20 with breakfast to 100 full board a night at parks. In Entebbe, Kampala, and Jinja there are traditional camping areas and hostels. S
At parks, there are some budget accommodations that offer tents, dorms, hostels, the likes of Via Via Guest House, Entebbe Backpackers, Sunbird Backpackers, Mission Backpackers, in Entebbe, Jinja Base Camp, Nile River Camp, Explorers River Camp, Nile River Explorers Campsite, Jinja Backpackers in Jinja, Bush Pig Backpackers, Ewaka Backpackers, Fat Cat Backpackers, Red Chilli Hideaway, Backpackers Hostel, Banda Inn, etc. in Kampala. At Queen Elizabeth and Murchison Falls National parks there are hostels operated by Uganda Wildlife Authority, camping grounds that are offered together with a ranger, Apoka Bandas at Kidepo Valley National park, Red Chilli Murchison Falls, Park Hostels, and Leopard Rest Camp at Lake Mburo National park, among others.
Towns like Kampala, Jinja, Fort Portal, Kabale, among others have several spots for food and drinks. You can eat local at local restaurants "Bufundas", try street foods like roasted chicken, goat's meat on skewers, roasted plantain "Gonja", omelet rolled in chapatti with raw tomatoes (Rolex), for less than a dollar or two. There are also well-established restaurants that make international cuisines, and local food, cafes, lounges, and bars where you can grab a coffee cup or a beer.
Safety
Safety is about crime and violence, road use, animal encounters, and health. Uganda is a safe country to travel in but like any other country anything unpredictable can happen on your stay, like minor insecurity threats, disease breakouts but they are not ever-present.
There is not much street crime but in crowded places like in the city downtown, there is little petty theft by pickpocketers, so when you are around you need to be vigilant of people around you and protect your property when in public spaces or walking downtown in congestion.
For transport safety, always use organized travel groups like Safe boda and Uber boda for motorcycle taxis because they provide passenger helmets, or use special hire taxis or Uber taxis or get a taxi or boda boda from a trust source or recommender. Taking local buses is enjoyable, despite some challenges due to long drives with fewer stops to stretch, small leg space, and some reckless drivers that drive at an outrageous speed. They are cheap, take in everyone, and it is an adventure though sometimes it can suck.
When you take on hiking trips or safaris on self-drive, always make sure you take a ranger guide who is armed and knows animal behavior. Also always respect wildlife. In regards to health issues, always get vaccinated for Hepatitis B, Yellow fever, take antimalarials with you, and always read and research about the state of health in the country before visiting.
Uganda is also safe for a solo travelers, even if they are women.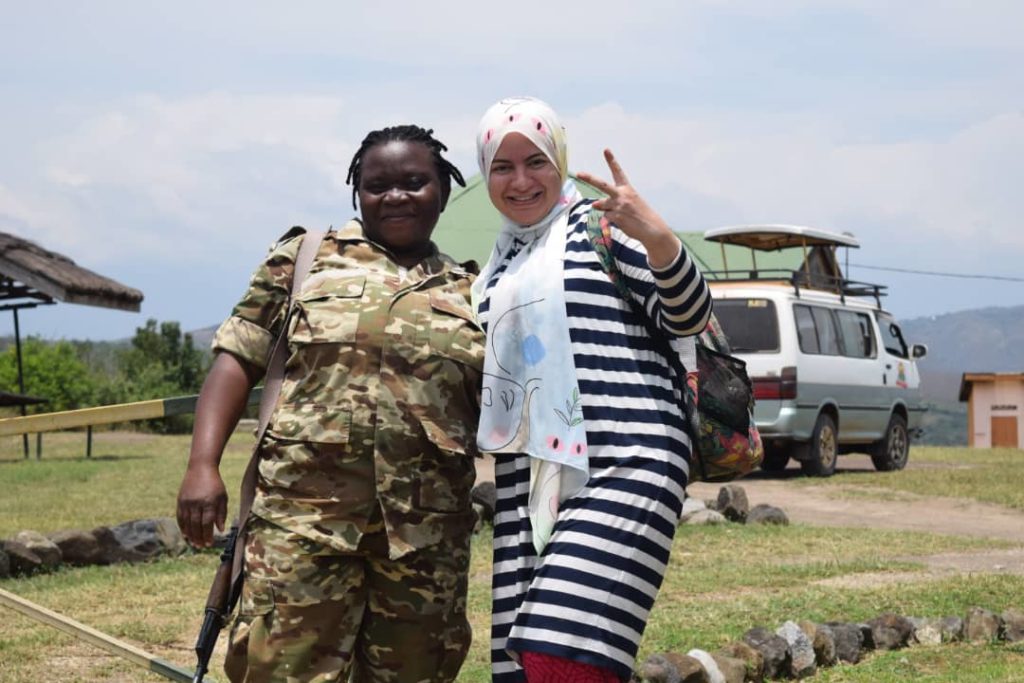 Where to go/what to do
Uganda is famous for safaris and offers diverse safari circuits, but backpacking in Uganda should not be all about the wildlife there is more than wildlife. For a backpacker, I would advise a stay in Kampala before exploring the other parts of the country because this is the beginning of understanding the people, currency, and others if you are to travel the country with no help.
Kampala has several attractions like the Old Kampala Mosque, Uganda Museum, Buganda Kingdom official palace and parliament, Kasubi Tombs, Namugongo Martyrs Shrine, Bahai Temple, Makerere University, Bahai Temple, Local Markets, Temples, and the city center, among others. While here, make some research on local travel groups that always plan travel around the country like Mountain Slayers of Uganda, Mountain Club of Uganda, and others that have calendar activities. You can always join in their escapes around Uganda.
You can visit 10 of Uganda's national parks (Queen Elizabeth, Lake Mburo, Kibale Forest, and Mgahinga Gorilla national parks) are easily reached by public means, even others can be reached by different connecting means which may be challenging and expensive. It may require you to hire a private driver to go to parks like Kidepo Valley, Murchison Falls, and Bwindi impenetrable National park. You can also take an organized safari or transportation from us (contact) or travel solo using public means. The top activities to engage in include white water rafting or visiting the source of River Nile on the Nile River in Jinja, tracking the gorillas in Bwindi or Mgahinga, Visit the Rhinos at Ziwa Rhino Sanctuary on foot, Chimpanzees at Kibale, Visit Lake Bunyonyi, Murchison Falls, Sipi Falls and coffee tour experience, Nyero Rock Paintings in Kumi, experience the untamed clans in North Eastern Uganda, carters of Fort Portal and don't miss on Kampala's nightlife, cuisines, and rich history in the city.
To make the most of this, you can get in touch with places where you intend to stay at, arrange with them your travels, or get a contact person to help you during your stay. It can be a company like us to offer transport, and you can cater for your other needs like accommodation and meals.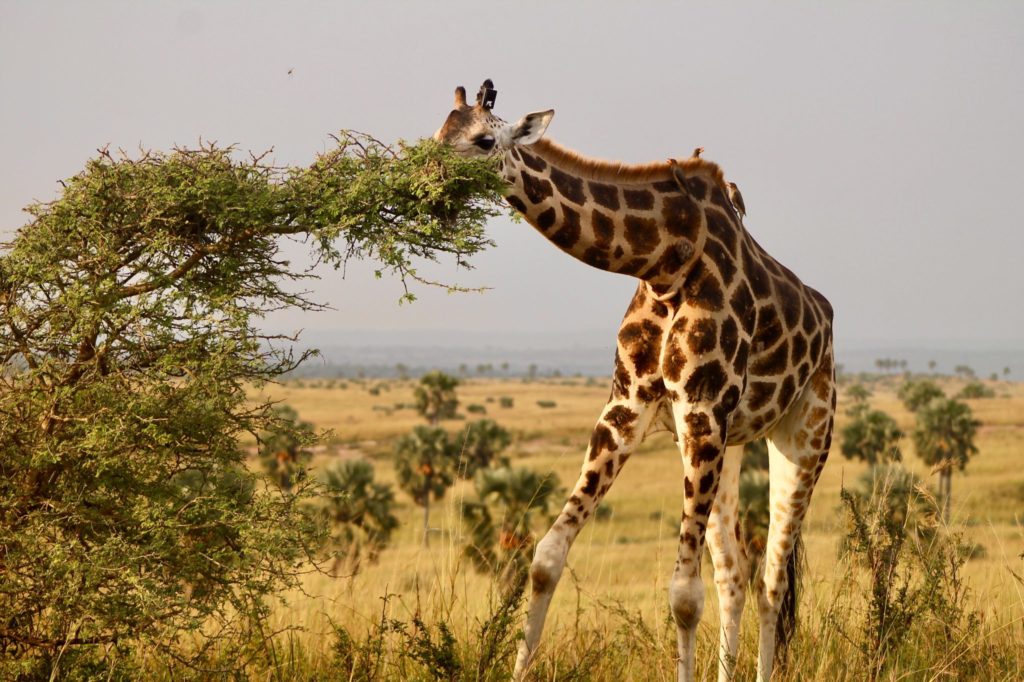 What to carry
Backpack with a rain cover, waterproof compression sacks (waterproof pack).
Tent, rainfly, poles, stakes, groundsheet for shelter.
Sleeping bag, sleeping pad (self-inflating).
Water bottle
Light clothes (pairs of socks, shorts, long pants, t-shirts, short and long-sleeved, packable jacket, sunhat, sunglasses, gloves, rain pants, and rain jackets.
Hiking boots, sandals, open/flat shoes.
Insect repellants, sunscreen, toothbrush, paste, bug repellant, bug repellant, towel, menstrual products, and other hygiene requirements.
Power bank, charger, headlamps, GPS Locators, Navigation App, and Maps.
First aid kit, prescription meds, knife, duct tape.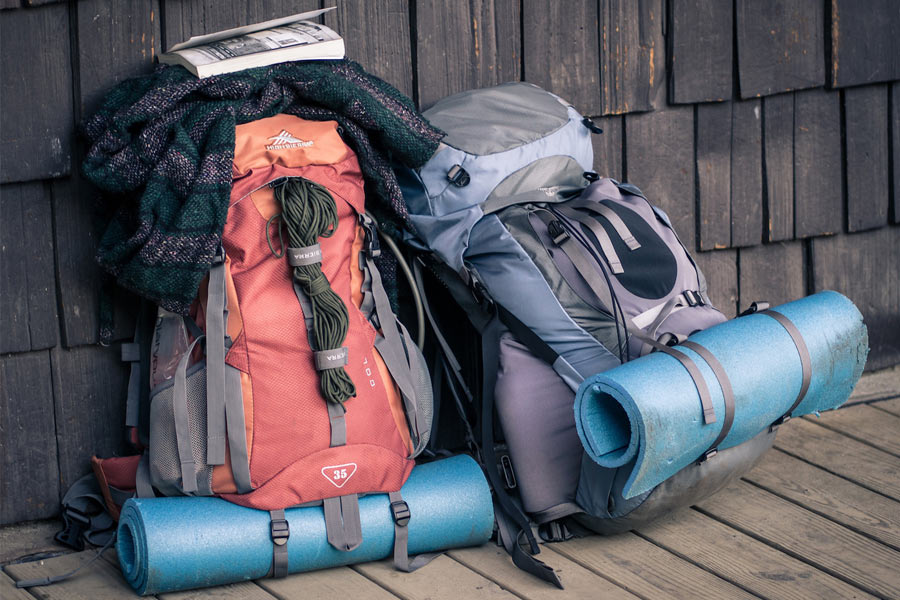 Traveling in Uganda is cheap for backpackers, lifestyle, and the way of living around the country is easy to adapt to, good weather, not until you add visits to National parks. Backpacking should not be expensive, but the fees to enter parks or do activities make it to be because they last 24 hours and don't allow multiple entries to different parks. For example, entrance fees to the major park are 40 USD for Foreign Non-Residents, 30 USD for Foreign Residents, activities like gorilla tracking is 700USD, 200 USD for chimpanzee tracking, 30-40 USD for boat cruises, so if you are visiting a single destination it may be cheap compared to visiting multiple destinations.
Uganda has a variety for everyone, the people are friendly, and traveling to the country can be addictive (influencing repeated visits), some driving distances are long, some days can be cold, busy/peak seasons can be tricky so you need to book camping grounds can be full and you need to book ahead, when using bus services, take a quick pee when the bus stops, sometimes showers don't have hot water and are shared, the internet may be sketchy away from cities or lodges, you are noticed everywhere, (you stand out), learn few local words (how to greet), and backpacking may not be expensive but activities can be so if you want to do everything you read about, your budget will require a saving before you come.
This writing might not be enough to give every detail, but I hope it will throw a light on Backpacking in Uganda. Whatever you decide to do, about where to visit, how to get around, am sure Uganda will live up to your expectations.
Now come, Uganda is awaiting.