In Hoima district, western part of Uganda is a popular block of rainforest that once covered about 41144 hectares, The Bugoma Central Forest Reserve. It is 200km from Kampala and the swathe of the tropical forest is rich in biodiversity. The forest reserve is a medium altitude semi-deciduous forest.
Bugoma Central Forest Reserve is bordered by small holdings and faces increased pressure from settlement especially from the developers that engage is sugar production. The forest is a key birding area but also supports other wildlife. The forest reserve was gazetted in the 1930's and was mandated to the National Forestry Authority (NFA) in 2003. In former times, it was connected to the Ituri Forest and other lowland forests along Uganda's Western Rift Valley Escarpment. It is between 990-1300 Above Sea Level and its fringes are farm lands and regenerating vegetation.
Wildlife at Bugoma Forest
Bugoma Forest has 34 mammal species, over 200 birds, 260 species of trees, 118 moths, 292 butterflies, and over 9 reptile species and amphibians. The mammals here include about 7 species of primates that have a considerable number of chimpanzees that were habituated in 2016 for tracking, groups of Black and White colobus monkeys, Grey cheecked Mangabeys, Vervet monkeys, Blue Monkeys, among others. The reserve is worth exploring by travellers connecting to or from Murchison Falls National park and Hoima or Fort Portal. Other mammals here include the Golden cats, jackals, bush elephants, buffaloes, among others.
The life here and nature of the forest, creates great touristic activity opportunities for those that would love to visit the forest. Visitors can engage in bird watching, forest walks, primate tours (chimpanzees and other primates), and research.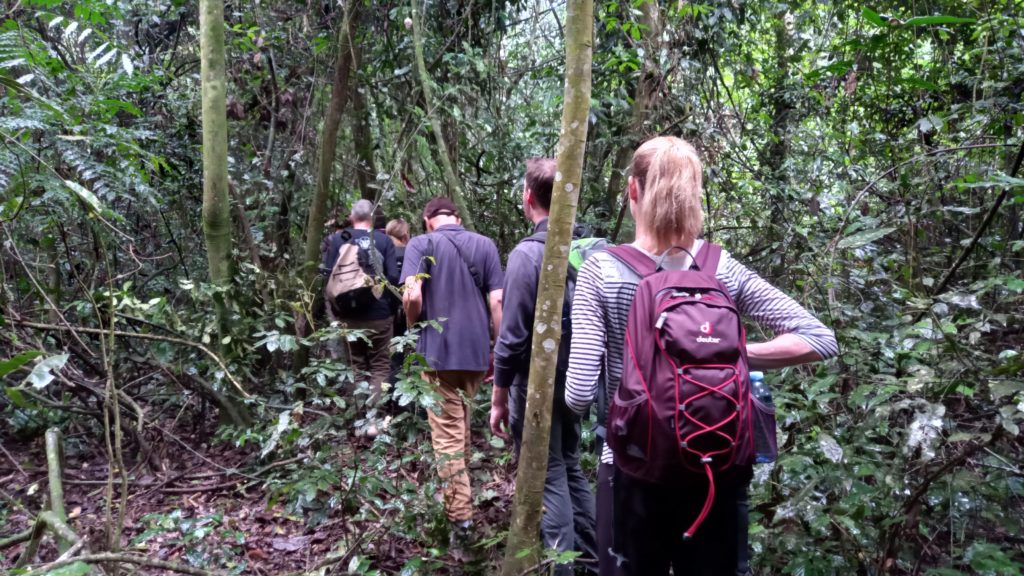 The logging and give away threat
The forest is feared to succumb to large scale agriculture, illegal logging, and settlement, and the relaxed action of the legislators and the government. Vast swathes of the forest have been given away by the government to sugar production companies. Despite the dissatisfaction on the activist (Conservation and environmental) on the giveaway of part of the reserve even when it is key in preserving wildlife, their cry wasn't listened to.
About 5500 hectares of the reserve for the sake of commercial development. Despite the "Save Bugoma" campaign, conservationists are still worried about the future of the forest and the life at the forest.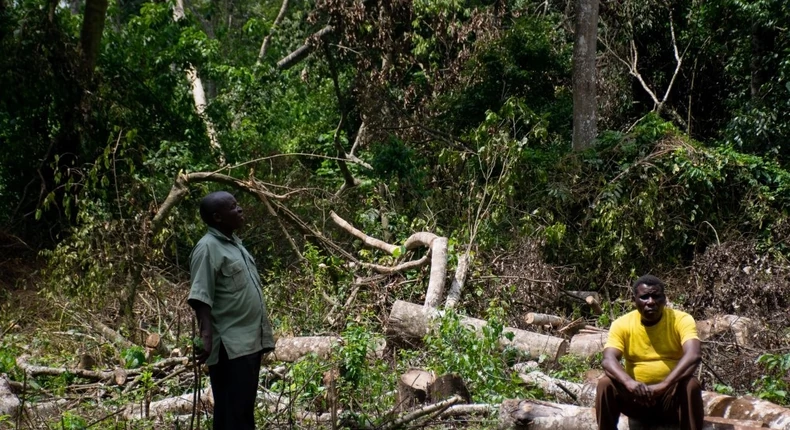 Getting to the Forest
The forest reserve is 70km from Hoima town. It can be accessed from the capital Kampala, about 250km using the Hoima Fort Portal road to Kabwoya trading centre. Also on the circuit that connects the south west (Bwindi Impenetrable, Queen Elizabeth National park, Kibale Forest) to Murchison Falls National park.
The forest is served by Bugoma Jungle Lodge, a tented camp that is a perfect stop for lunch or overnight for the route between Murchison Falls national park and the western part but to its south.