What you are going to read here, is a realistic look at the price of gorilla tracking excursions in either Uganda, Rwanda, or D.R. Congo. You may wonder "Why gorilla tracking is expensive?" as a standalone activity. In over the years of taking people on safaris with gorillas, not one after the encounter, has ever returned and told us "It was expensive or he/she just wasted their money". They wish they had more time and wish to see them again.
The price, 400USD in D.R. Congo is the smallest but it is also expensive in its way, in terms of risk because of the Unrests, the reason why most choose Uganda or Rwanda. "700 USD for just a permit in Uganda", you might exclaim but that is just half the price of a permit in Rwanda and 300 dollars higher the price in D.R. Congo.
The discovery of gorillas by scientists and explorers in the early 1900's initially led to the dramatic drop in their population mainly from hunting for sport, trade, and studies in Europe and the USA. But efforts from African Conservationists and support from the international community like tourists and other support organizations have led to very real and effective conservation.
Mountain gorilla numbers were deteriorating 30 years ago but since gorilla tourism in 1991, the numbers have slowly increased. The bulk of permit money goes into gorilla conservation. In the 1950s, Walter Baumgartel, started conservation of these apes as they were about to reach their extinction. Then only over 250 individuals were left in the Virunga ranges. The first group in Uganda was tracked in 1993 when Uganda Wildlife Authority introduced the Track for cashing paying gorilla conservation until now.
70% of the gorilla permit fees go directly to gorilla conservation, paying salaries for guides, staff, rangers, and also helping in taking care of other parks. It facilitates habitat preservation, monitoring, and patrols to stop poaching. This is done so that even future generations can find these species.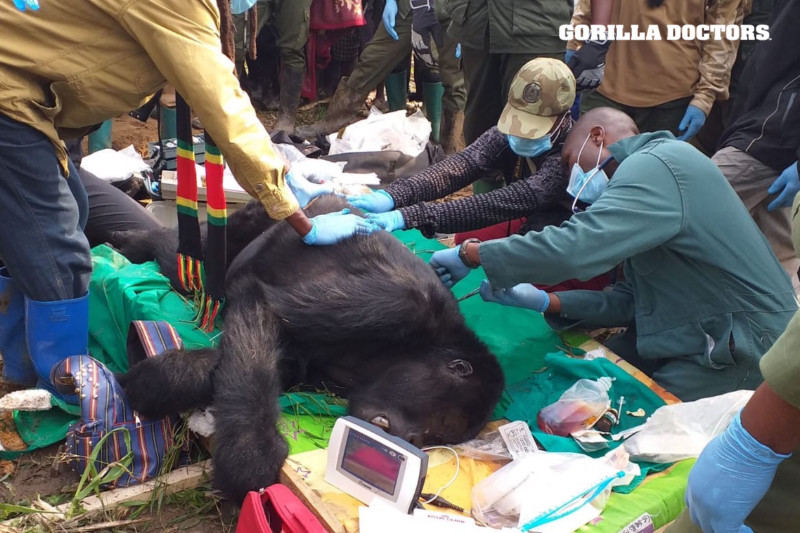 Community support.
Local communities used to access the forest to collect things they needed to sustain themselves like medicinal herbs, firewood, hunting, and they were slowly encroaching on the forest before it was gazetted but now they are no longer allowed. 10% of each permit sold and 40% of park entrance fees are given back to the communities in form of support to fund some community projects.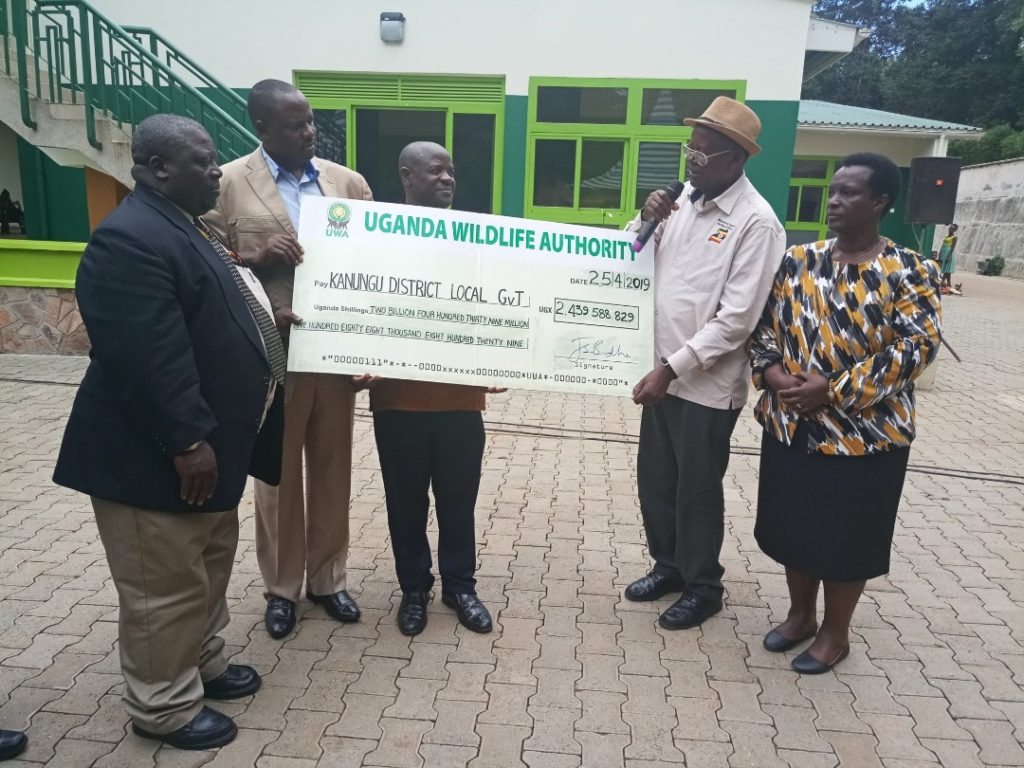 Parks with mountain gorillas are in remote regions and the cost of full board accommodation is not like the cost elsewhere in towns. Setting up a wilderness lodge in such areas is expensive because of complicated logistics, high staff-to-guest ratio because the 168 permits sold for every day mean 168 guests daily that is shared by over 50 lodges around these parks just in Uganda. Also, security, water, and electricity in these regions are expensive making the lodges cost highly and when these costs are added to a gorilla permit, it makes a safari to or with gorillas expensive.
The rise for a permit from 750 USD to 1500USD in Rwanda was defended by the need for conservation. This decision was made by Rwanda Development Board in May 2017. Rwanda was a market leader in gorilla-based tourism but this decision made it clear how Rwanda wanted to establish its self as a luxury or high-end gorilla safari destination. The lodge establishments here are luxury lodges and all the budget and midrange travelers opt for Uganda for an affordable permit.
Gorilla tracking may be expensive and it may cost truckload cash to just sit with gorillas for an hour but it is an experience worth it. Paying your money, you are not just seeing gorillas, the money gives back to conservation and community support.
If you choose to track gorillas and pay that much for just one activity, we thank you and you count yourself as a better steward for nature and the world. The Authorities in conservation are determined to save the lives of these apes and they hope that the story of these "Ngagi" the local name for mountain gorillas doesn't end. If you can pay to experience the magic of sitting, watching, and listening to these incredible animals others will enjoy the same for years to come.
Let's plan your gorilla tracking safari or a safari combining gorillas and other wildlife of Uganda.