Tips for planning first African Safari
TIPS FOR PLANNING FIRST AFRICAN SAFARI
Africa covers an area of 30.37 million Km2. If you are planning an African safari, it means you have 54 countries to choose from that share the continent and the adjacent island of Madagascar. From the East African Region where we operate, the African safari is always an adventure. Imagine the mountain gorillas in the dense forests of Uganda, Rwanda, and D.R. Congo, the millions of Zebras, gazelles, and wildebeests that cross from Serengeti to Masai Mara every year, the tree-climbing lions of Queen Elizabeth National park, and other vast plains filled with wildlife, the mountains of Rwenzori, Kilimanjaro, and Kenya. It is ok to imagine all this, but they are not the only things that make a safari, you need where to stay, what to eat, the safari experience, who to book with, in short, you need to make research. Here is a list of tips for planning the first African Safari.
Whether you are going on a guided or self-drive safari, you need to plan. For first-timers, a few risk being alone on the unmarked dirt roads in the countrysides of a foreign country. We help them choose a travel plan, arrange transport from car hire, choosing guides, accommodation, parks to visit, all this to prepare for you amazingly close encounters with wildlife, locals. Here, we answer the question you ask yourself while planning.
Where should I go? –The destination
In a massive continent with different safari experiences in each country, 9 of the 54 countries are renowned for safaris. These are Uganda, Rwanda, Kenya, and Tanzania in East Africa, South Africa, Namibia, Botswana, Zimbabwe, and Zambia in the south. If dream of setting foot in the endless plains of Masai Mara and Serengeti, climb the Rwenzori's, or see the mountain gorillas, we have you covered. You just have to choose from the charms and wildlife encounters offered by each country.
How long should a first safari be? – Time
Knowing how long you want to stay for a safari is important. The time you spend on a safari can be influenced by many factors. The first is the budget. A day on a safari can cost from 200 to 1000USD and typically includes transport, between parks, airport pickups, accommodation, meals, guiding fees, park entry fees, and activities. The longer the safari, the bigger the budget. If wildlife is your thing for the safari, a week or 2 on a safari can be sufficient. This helps to focus on a country's main areas, maximize your time, and have abundant game viewing time.
Long stays combine a lot from culture, city life, and give deeper insight into a country. For a country like Kenya, or Tanzania, it works for a person who is interested in culture, wildlife, and beach holidays. So you can have 10-13 nights here. If you have limited time, we can arrange and see what fits in your schedule and how you can get the most out of the short time.
How do I get the right Tour operator?
If you are a first-timer, you need someone to put all the components of the safari together. You need someone who is in Africa. You will need an experienced operator who will listen to your needs and create a truly tailor-made made package for you, to connect the different destinations. And of course, you need a licensed and recognized operator.
https://ugandatouroperators.org/members/427/african_rock_safaris
Where am I going to stay? –The right safari lodge
There are thousands of lodging and camping properties to choose from in any country. They are rated from Luxury, Mid-range, and budget. We (African Rock Safaris), always offer suggestions to our clients on some of our partner lodges but also advise you to make research on them and understand what they offer, the difference, and location.
Our consultants, know of the lesser-known safari lodges and camps that are gems with even pocket-friendly price tags offering most magical African Experiences than the famous camps that have good PR guys behind them. You can choose from exclusive or remote camps, near the park, outside the park, near features like rivers, dams, lakes, or those that are deep inside the parks.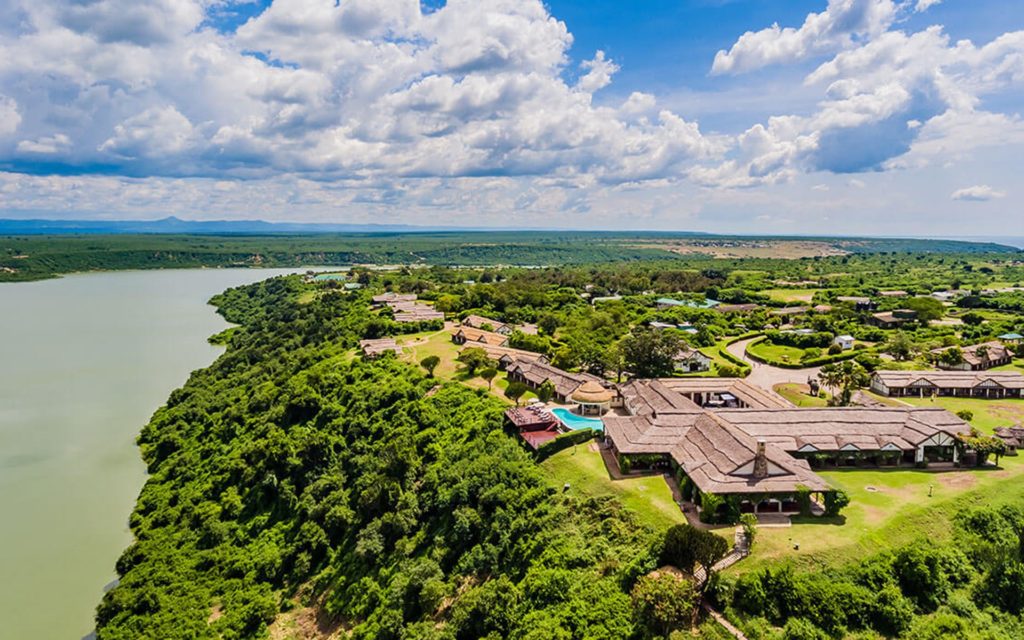 What do I need to know about Visas, vaccinations, insurance, etc.?
Every country is different, some require visas to be pre-cleared before entering and some you can pay for the Visa on arrival. In East Africa, Uganda, Rwanda, and Kenya have a single tourist Visa with a validity of 90 days. Some countries have online portals where you can get a visa in advance and make sure you get it from an official country's portal, not a commercial site. They range from 50 USD.
For Uganda visit https://visas.immigration.go.ug/
Rwanda visit www.migration.gov.rw
Kenya visit https://evisa.go.ke/evisa.html
Tanzania Visit https://eservices.immigration.go.tz/visa/
For vaccinations, you can take anti-malaria tablets and other travel vaccinations. Before you travel, visit your doctor for examinations and advice. You need, certificates of Yellow fever vaccination, Hepatitis B, and also always ask your tour operator for the other certificates needed on arrival. On concerns of Insurance, most companies don't arrange insurance cover for tourists but it is important to have medical or comprehensive personal insurance. You will have peace of mind even when you think of unlikely incidents when you are insured.
What should I pack for a safari? –Clothing and Equipment
The weather/ climate influences the answer to the question of clothing and also does the activities. After the question, "where should I go?" is the second most common question. Different activities require different clothing but you should just carry light clothing and they should be earthy colored, like gray, dark green, or Khaki. For brightly colored clothing, I don't recommend it. The latter are safer and don't collide with the color of nature (the savanna grasslands and forest). You also would want to arrive at the lodge or on a drive and you look like you didn't see the memo.
You can carry a light washable hat, sunglasses, few light UV-resistant shirts, pair of hiking shoes, flip flops or sandals, mosquito repellants, rain jackets, a sweater, don't carry jewelry, and try to be as light as possible. Avoid Black and white and also army camouflage because it is prohibited for civilians to wear it in some countries. If your safari involves flying, it will require you to fix all your wardrobe in a bag that will not be more than 33 pounds.
For equipment, you need a camera to capture those magical sunsets and the signature encounters and maybe a pair of binoculars. You need to spend time learning and playing with the settings to prepare for the shooting. Your phone camera also can be great if used well because sometimes you get so close. If you are not going for a photography safari, choose a standard lens, your body, or hire a telephoto lens.
Drones are not accepted in many reserves and you will need to do a lot of paperwork and payments to fly it the space of certain countries.
Finally, what not to forget is safaris are not only about the wilderness, but also people. While at the lodge or in the communities try to ask about the people, their culture, try out some of the practices, outfits, and learn a bit of the local languages, greetings, and other keywords. You can always write it down in your diary to remember easily.
Check us out for any inquires here.