Once there is tourism taking place around a community, the lives of residents around that particular destination become affected by the tourist activities. Over the decades, tourism has been seen as a great tool for regional development. Uganda has a rich and diverse ethnic heritage that creates a social fabric in the society and of unique identity. With the hospitality of these communities and the need to promote a tourism industry that includes everybody, we encourage community tourism in Uganda.
Community tourism in Uganda gives an experience to guests that is beyond just wildlife. Travel is always best when you interact with the communities and local people, and here you get to visit rural areas, see community projects, the way of life of people, their culture and practices, and by doing this, it benefits them and as well as nature.
The notion of this kind of tourism is to impact community residents' well-being, but the contribution varies from destination to destination. It is also a tool for destination management from the environmental and nature perspective because it gives the communities understanding of conservation and gives them an option other than surviving on resources in protected areas illegally. Near most of Uganda's protected areas, various communities can be visited. Some are organized community groups and homesteads. We have highlighted some that visitors can engage in and also do as add ons to any tour to these areas.
Bwindi Impenetrable national park (Community walks and Batwa cultural experiences)
Get a chance to experience the Ugandan lifestyle. Walk with your guide through the Bakiga communities and meet locals of different generations and learn about their life. Visit traditional healers, learn how to make local beer, enjoy performances of local folk songs and music. The experience also gets visitors a chance to interact with local Batwa who were forest dwellers before they were evicted. They will demonstrate how they used to hunt, gather fruits, and you learn about their past and present life.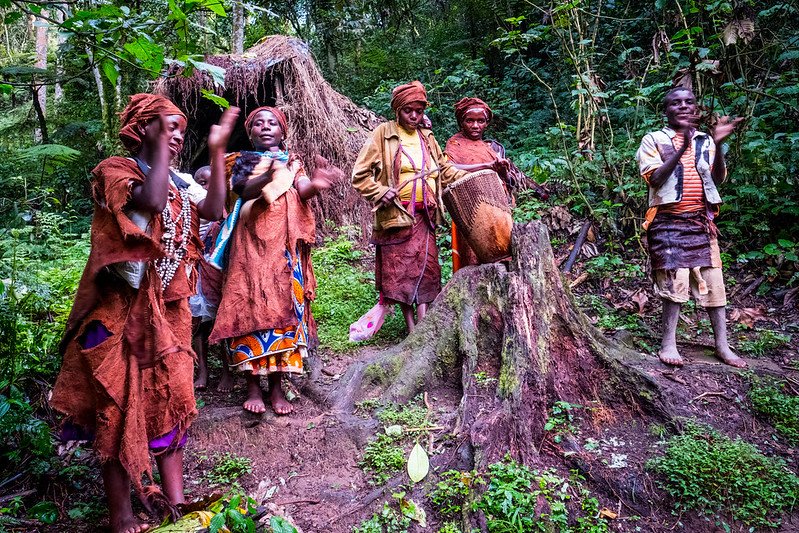 Mgahinga Gorilla National park (Batwa Trail)
The Batwa community at Mgahinga Gorillas national park offers an alternative to the usual tawdry community visits. This allows experiencing traditional Batwa Forest culture as it allows you to follow the trail on the lower slopes of the volcanoes at the park to the Ngarama Caves and involves the Batwa practical demonstration of their traditional skills such as making fire by rubbing sticks, food gathering, medicinal herbs, and target practicing using bows and arrows.
Lake Mburo National park
Lake Mburo National park is surrounded by a community of farmers, some inside the park and some outside. These keep the famous Ankole Long-horned cattle and they also show their culture at "Ankole Cultural Centre" past the Nsanga gate. Guests who visit the center or families around, get introduced to the traditional culture and a culture of living with cattle. You will engage in activities like Milking cattle, ghee, and traditional yoghurt making, cleaning milk pots (smoking them), weaving, and beading.
Queen Elizabeth National park
Queen Elizabeth National park is pocked with lakes (salt ones and freshwater lakes). There are fishing villages and salt mining villages around the park. Guests to the park can visit the salt pans at Katwe, where salt mining has been taking place since the 14th century. Visit the area and see how salt is mined traditionally.
You can also visit the local fishing sites and hear about the Uganda fishing community. Also, visit the Kasoga community. The Kasoga community is one way to experience a safari with locals while at Queen Elizabeth National park. It is on the flanks of Lake George in Hamukungu fishing village.
Kibale Forest National park (Bigodi Wetland)
Bigodi Wetland Sanctuary in the Bigodi community is a hub for nature when you are around Kibale Forest. Bigodi wetland sanctuary is an example of a community conservation project benefiting the community and nature. The program is run by Kibale Association for Rural and Environmental Development (KAFRED) and the collection from here is used to support the community. The swamp offers some of the finest birding and primate watching in the area. A guided walk through the swamp and also stretching to the communities could be a great add on a tour at Kibale Forest. It gives insight into the locals and their culture.
Kidepo Valley National park
Outside the park, are two groups that are visited regularly while here at Kidepo Valley National park. There are a lot of opportunities to learn about the people that live around- Karamojong and the IK. Visit the Kawalakol, Lorukul, and Karenga communities to mix with the Karamajong and visit their Manyattas/homesteads. Also, you can hike Mount Morungole and catch up with the Ik tribe.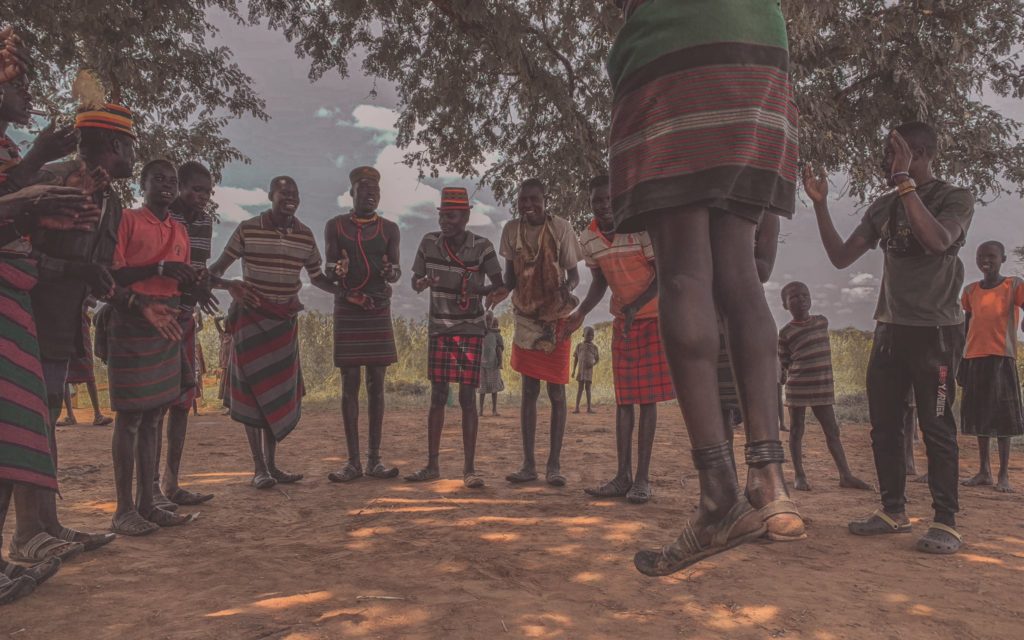 Elgon Area
In the Elgon region, the Bamasaba/Bagisu, hold circumcision ceremonies where boys 15-26 brave the knife and are initiated from boyhood to manhood. These happen every even year and are always accompanied by Imbalu dances. Around the Sipi falls, in the slopes of Mt. Elgon, visitors can walk through the community of coffee farmers and try the coffee tour experience and learn about the process of coffee growing in the region.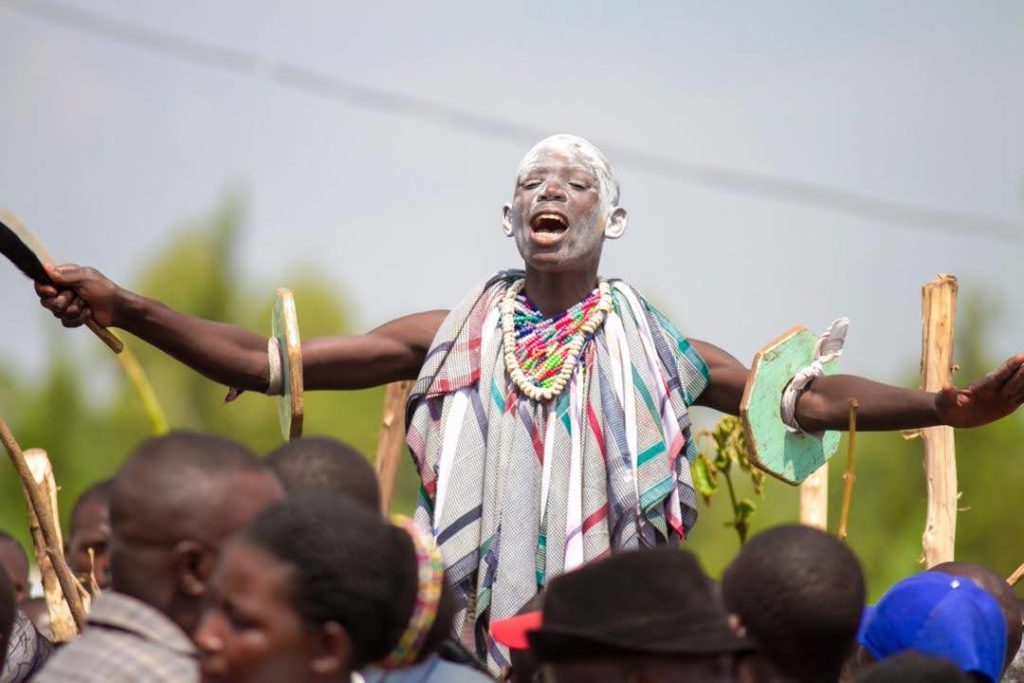 The above are some of the common community tour experiences around Uganda, however everywhere and anywhere you can get in touch with communities. You can visit palaces, of Bunyoro, Buganda, Tooro, among others, and also get to go deep into the slums of Kampala on foot, and meet different people depending on which side of Uganda your safari is going.
Let us know of your interest and incorporate community visits in your tour.